Be A Chorister Afternoon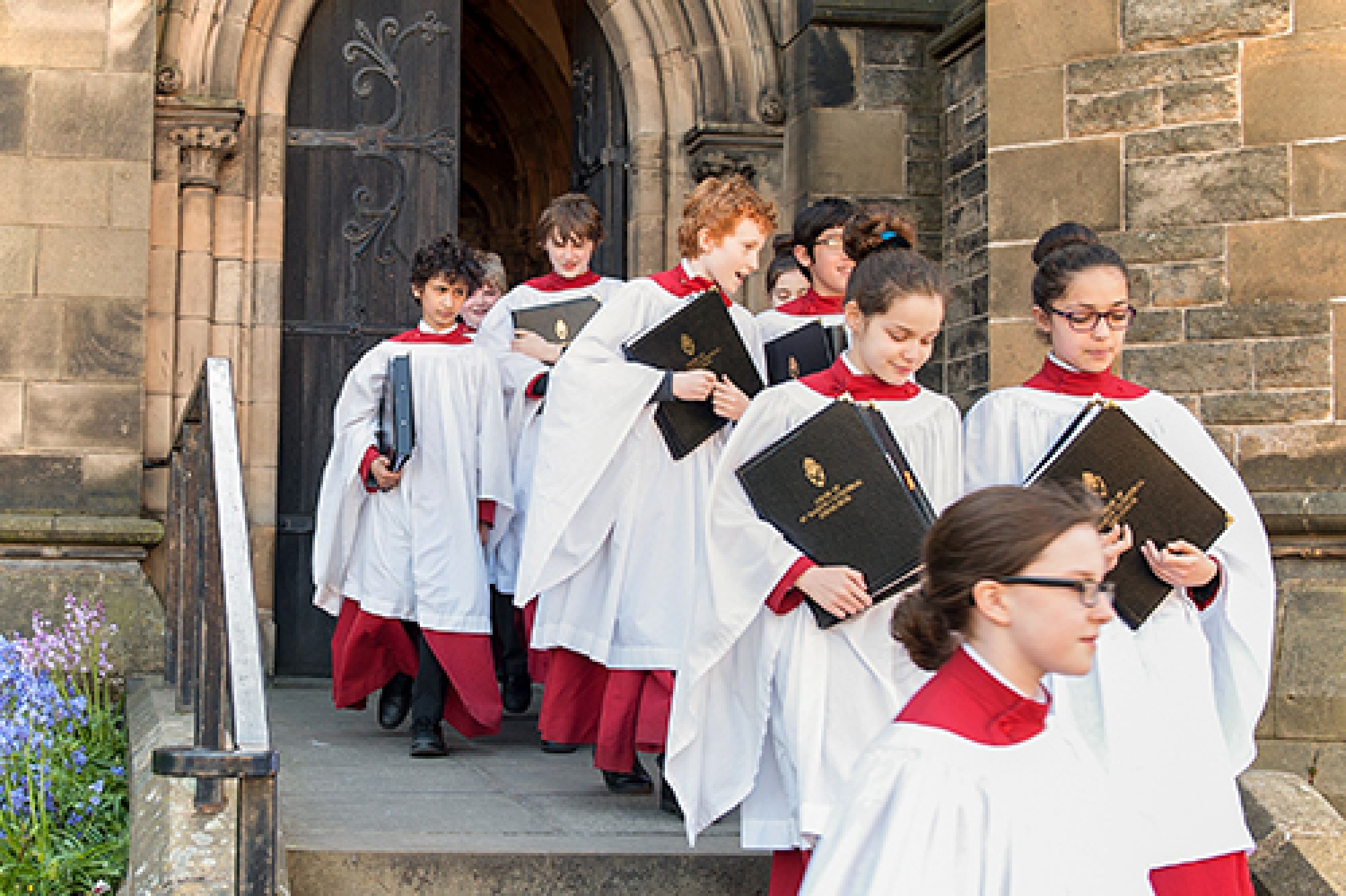 Date
Friday 6th May, 2.30pm
Location
St Mary's Cathedral and St Mary's Music School
Palmerston Place
Edinburgh
Cost
Free
This event is not open for registrations

View Facebook discussion
Being a chorister, and part of the Choir of St Mary's Episcopal Cathedral in Edinburgh, is to be part of a unique tradition that began in 1880. Described by
Gramophone
magazine as "one of Scotland's (indeed the UK's) musical jewels", the Choir of St Mary's Cathedral enjoys an international reputation.
Around 16 boys and girls make up the chorister element of the Choir and over a five year period they receive an exceptional music and academic education, divided between St Mary's Cathedral and St Mary's Music School.
In this special afternoon, we aim to give children and parents an insight into what life is like as a chorister. We welcome Primary Pupils P3-P5 who enjoy singing for a special opportunity to participate alongside the Choristers of St Mary's Episcopal Cathedral.
We begin the afternoon with some fun warm-ups before we learn some new music together. There will be a chance to visit St Mary's Music School and to have afternoon tea and the day ends with a performance at the Cathedral, which parents are most welcome to attend.
There are limited places, so enrol early to avoid disappointment!
Choristers are age 9 to 12 and are full time pupils at St Mary's Music School. You can
find out more
about being a chorister here. Financial support is available.