Date
Monday June 26th 2023
Location
The Queen's Hall
Clerk St, Newington, Edinburgh EH8 9JG
Dress
Casual
Cost
£12-15
This event is not open for registrations

View Facebook discussion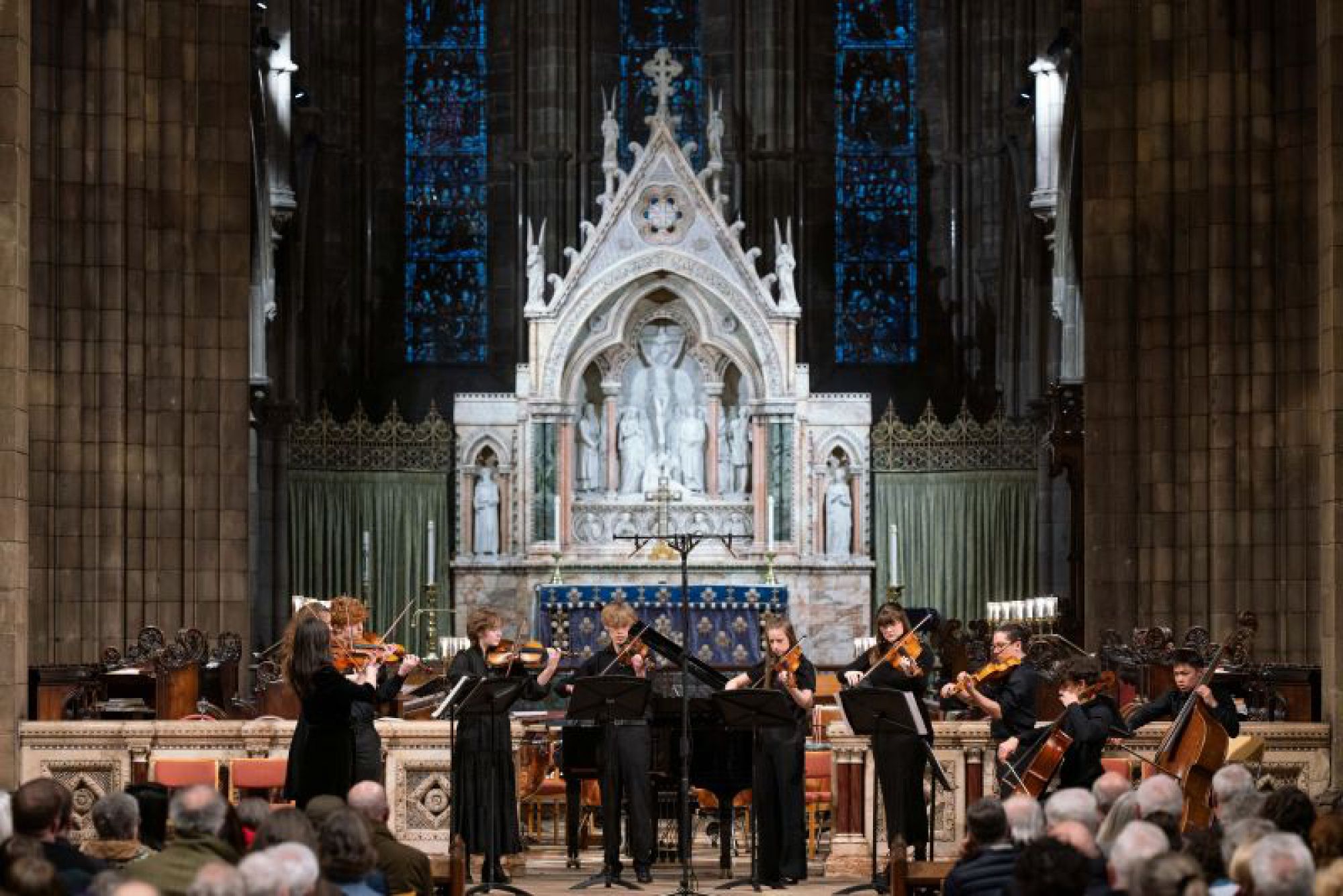 A night not to be missed, we invite you to join us for St Mary's Music School's 50th anniversary celebration at the Queens's Hall on 26 June. The evening's programme is filled with performances from St Mary's Music School pupils past and present with works by Sir Peter Maxwell-Davies, Copland and Beethoven. We are also very excited to bring you not one, but two world premieres from Sir James MacMillan and Judith Weir, respectively.
The concert will showcase some of the finest musicians in the country, all former pupils of St Mary's Music School, including trumpeter Aaron Akugbo, violinist Colin Scobie, piper Brìghde Chaimbeul, cellist Philip Higham, oboist Katherine Bryer and pianist and school vice president Steven Osborne OBE.
Tickets can be purchased directly from the Queen's Hall website or by clicking the 'Buy Tickets' button.